Avro is Phonetic based most popular Bangla keyboard. At first, it was only for windows user, but now linux user can use it.
Ubuntu and mint users (32bit) can use AVRO!

Here is the procedure:
Avro (
অভ্র
) Settings for Ubuntu 9.10 (karmic koala) and Linux mint 8 (Helena):
Double click the scim and install the package:
then go to
terminal
(to bring terminal press Alt+F2 and select the run in terminal)
write im-switch -c in box.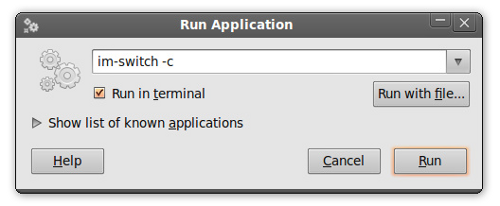 avro terminal command
Then → Run.
Then this terminal box will come:
avro scim terminal
press 5 (scim) and enter.
Then log out and log in to see the effect.
Cntrl+Space will act as switching between the avro and English keyboard.
Avro ubuntu